Principal surgeons of the Haemorrhoid clinic are Mr. Maurice Brygel, Mr. Charles Leinkram, Mr. Peter Grossberg Mr. LP Cheah. All surgeons are Fellows of the Royal Australian College of Surgeons.
Mr. Charles Leinkram   FRACS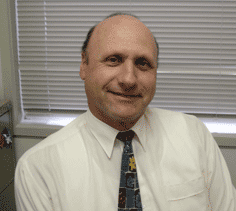 Mr Charles Leinkram has been a Fellow of the Royal Australasian College of Surgeons for 25 years. He trained at the Austin and Repatriation Hospitals in Melbourne. After obtaining his Fellowship in General Surgery, he worked in England for two years, firstly at the Hammersmith Hospital in London and then at the Royal Victoria Hospital in Bournemouth.
Since commencing private practice in 1982, he has developed a great deal of expertise in short-stay surgery. More and more types of operations now fall into this category, i.e., day-surgery or overnight-stay surgery. With careful preoperative assessment, sound surgical technique and the use of effective postoperative analgesia, operations as diverse as hernia repair and gallstone surgery can be done as short-stay cases. Mr Leinkram's adoption of this type of surgical practice evolved at the same time as Mr Brygel was independently developing his technique of day-case hernia repair. They have now joined forces at the Melbourne Hernia Clinic where they both perform the same type of operation- the tension-free mesh hernioplasty, under local anaesthesia with sedation.
Whereas Mr Brygel concentrates almost solely on hernia surgery, Mr Leinkram still carries out a few ofother procedures which fall into the category of short-stay surgery, e.g. keyhole gallstone surgery. He excisises Lesions and Skin Cancers in the office and operates on Ingrown Toe Nails.
Mr Leinkram also has extensive experience in abdominoplasties (tummy-tucks) both with and without repair of a coexisting incisional hernia.